Guests must read through our policies prior to planning your trip. Once your reservation has been made we assume all terms and conditions as outlined here have been accepted.
There are no refunds or credit issued once the deposits are received or for non COVID-19 related guest trip cancellations.
We strongly recommend you purchase trip cancellation, medical insurance , trip interruption insurance at the same time as your booking or shortly after.
Spacer

Format: Small Screens
Extra Small Spacer
Format: Large Screens
Extra Small Spacer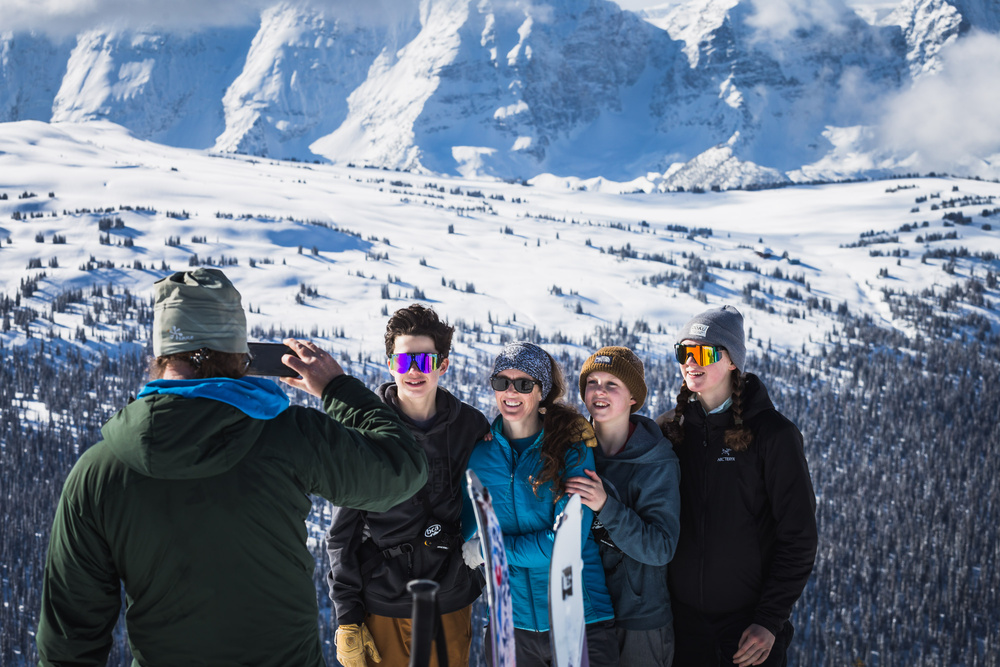 Spacer

Format: Small Screens
Extra Small Spacer
Format: Large Screens
Extra Small Spacer
COVID-19 and Communicable Disease Plan
If you require information about our safety protocol, please call 1 888 767 8989
Booking Procedure
To make a reservation select your tour dates and click here.
Follow the steps on the booking page and provide your name and contact number and complete a Guest Information Profile form. A 50% non refundable deposit is required to secure your selected tour dates. Deposits are payable by Visa, Mastercard or E-transfer. Call with the payment information or include it on the guest profile form.
Spacer

Format: Small Screens
Extra Small Spacer
Format: Large Screens
Extra Small Spacer
Guest Information
The booking is confirmed once the deposit is received. If a payment is past the due date we reserve the right to cancel your reservation (without refund) and rebook the space.
Summer & Fall Guest Information Profile
Winter Guest Information Profile
Summer/Fall Guest Information Package
Winter Guest Information Package
Spacer

Format: Small Screens
Extra Small Spacer
Format: Large Screens
Extra Small Spacer
RELEASE OF LIABILITY REQUIREMENT
Purcell Mountain Lodge guests are required to sign a Release of Liability waiver. Please note that the waiver cannot be altered, changed or modified. If you are not willing to sign the waiver in its present form, you will not be permitted to board the helicopter. Your trip will be cancelled without refund.
The waiver must be signed at the hangar/staging area prior to boarding. Your signature must be witnessed by the Purcell Mountain Lodge Stager/Expediter or Purcell staff member.
To review our Waivers in PDF format, Click here
Release of Liability waivers for viewing only
Summer 2022 Self Guided & Guided Waiver
Spacer

Format: Small Screens
Extra Small Spacer
Format: Large Screens
Extra Small Spacer
Spacer

Format: Small Screens
Extra Small Spacer
Format: Large Screens
Extra Small Spacer
All trip payments are non-refundable.
Cancellations must be given in writing or by email to jackie@purcellmountainlodge.com.
A replacement person can come in your place if you have to cancel and this includes, but is not limited to, inability to enter the country, travel complications, sickness, injury, family illness and poor weather conditions. 
If Purcell Mountain Lodge needs to cancel a trip where the circumstances are within our control and at our sole discretion, all amounts will be fully refunded.
A full refund minus a $75 administrative fee and 3.7% credit card fee will be refunded for a government issued closure related to COVID-19.
There are no refunds or credit notes for poor flying weather. Trip cancellation insurance is strongly recommended.
Plan to stay overnight the evening prior to departing.
Mandatory face mask inside the office, weight in, safety talk and helicopter flight.
Private flights can be pre arranged on an alternate date for an additional charge.
Spacer

Format: Small Screens
Extra Small Spacer
Format: Large Screens
Extra Small Spacer
Helicopter Transport Costs
Alpine Helicopters charges Purcell Mountain Lodge a fixed rate to transport guests, and we in turn pass that charge on to guests as part of the trip package. The rate is based on the helicopter flying full with six guest passengers. The costs are shared by both incoming and outgoing guests. Flights occurring consecutively is also a factor.
If a guest creates circumstances where dovetailing and consecutive flights do not occur there will be an additional helicopter charge to guests. Some of the circumstances where extra charges would apply are where guests are late for the departure flights or guests need to be flown out due to a personal emergency or poor weather where only one flight can be completed. Extra charges will be at the discretion of the helicopter company and will vary with the circumstances.
We are able to arrange extra flights as necessary if a group wishes to surpass their weight limit or do an exchange mid-week. This depends entirely on availability of a helicopter and weather conditions.

Poor Weather Policy
Purcell Mountain Lodge is a remote backcountry lodge accessible by helicopter. The weather conditions dictate whether we can fly in and out of the lodge. It is not uncommon for flight delays to occur. It could range from several hours delay or even a day or more. If the helicopter cannot fly due to safety concerns no additional charges for guests will occur.
***Guests are fully responsible for all expenses due to flight delays that may result in late departure from the lodge. No refunds or ski credits will be given for delays or trip cancellations due to bad weather or poor flying conditions. We highly recommend that guests keep potential delays in mind when making travel plans and purchase travel insurance and trip cancellation insurance for all forms of travel when planning their trip***

Emergency Medical Evacuation Insurance
In the unfortunate event of an accident occurring where evacuation may be needed all emergency evacuation or rescue costs will be the sole responsibility of the injured party. All emergency evacuations will be made by helicopter and the cost is high. We strongly recommend you purchase Hospitalization and Medical Evacuation insurance (including air evacuation) for your trip (see Trip Insurance).
All non-Canadian and Canadian guests are advised to review their Personal Health Insurance Plan to ensure air evacuation and ambulance is included as you will not receive coverage here in Canada.

Policy Regarding Minors at the Lodge
We welcome families to join us and minors under the age of 13 years are welcome at Purcell Mountain Lodge and must be accompanied by a parent or adult in charge of their care. For families with very young children we recommend the private chalet just steps away from the main lodge. Please contact Jackie Mah if you would like to book the chalet or have any concerns relating to minors during your visit.

Alpine Helicopters - Golden
The helicopter ride is truly a breathtaking experience and part of the thrill of coming to the lodge whether you are a seasoned passenger or if it is your first flight.
Helicopter flights typically depart at 8:00 a.m. in the summer and 9:00 a.m. in the winter season. Fly in days are on Fridays for a three night weekend trip and Mondays for four night week day trips. Arrival flights back to the Golden are early morning around 8:30 a.m. in the summer and 9:30 a.m. in the winter. Delays are more common in the winter due to poor flying conditions.

Emergency Medical Insurance
No one ever plans to need medical care while away; but if you do experience misadventures on your vacation, Emergency Medical Coverage can cover hospitalization, surgery, prescriptions, emergency transportation home and more. We recommend that Visitors to Canada and Travelling Canadians out of their home province purchase Emergency Medical Insurance to protect against unexpected hospital and physician's expenses if you have a medical emergency. This covers sudden and unexpected illness or injury and it includes air and ground ambulance/evacuation to the nearest medical facility.

Trip Cancellation/Interruption
We understand that occasionally events occur that prevent you from joining us for your vacation. Life is full of surprises and so is travel! You can't predict a missed flight connection, job loss or the death of a family member or your own illness or injury. When an unexpected event prevents you from travelling, Trip Cancellation/Trip Interruption reimburses travel costs if your trip is cancelled before you leave or disrupted after it has begun.
Please pay special attention to our Cancellation and Refunds Terms.
To avoid any financial hardship that an unexpected cancellation or interruption could cause, we strongly recommend purchasing Trip Cancellation/Interruption to protect your trip investment. Trip Cancellation/Interruption costs about 5% of your trip cost and it's worth the peace of mind!

Travel Insurance
Contact our preferred provider Lifestyle Financial and they can provide you with a quote for both Emergency Medical insurance and Trip Cancellation/Interruption insurance.
Click Here for Travel Insurance
Visiting Canada as a Tourist
Most people need a Visa or an Electronic Travel Authorization (eTA) to fly to or transit through Canada. (US Citizens will only require a passport).
Be prepared: Apply for an eTA as soon as possible. Most applicants are approved within minutes. However, there is the possibility of a delay or a denial.
http://www.cic.gc.ca/english/visit/apply-how.asp
It is recommended you arrange your eTA as soon as possible to pre-determine your entry status.
Purcell Mountain Lodge is not responsible, or liable to make any refunds, for guests who are denied an eTA. Note that a denied or delayed eTA or denied entry at the Canadian Border is not covered by Travel Insurance.

Important Notice
Backcountry or regional restriction/closure or evacuation due to avalanche risk, state of emergency or civil authority, that cause you to interrupt or cancel your vacation is not covered by insurance.

Spacer

Format: Small Screens
Extra Small Spacer
Format: Large Screens
Extra Small Spacer